Team Skagit Roofing loves to serve the local community where we live, work and play...Just like you! Here are a few of the organizations were are proud to support, like the Senior Centers of Skagit County, the Tri-Parish Food Bank, the Champions for Community Food Drive, Scholastic Sports and so much more:
Raising Awareness and Funds for Tri-Parish Foodbank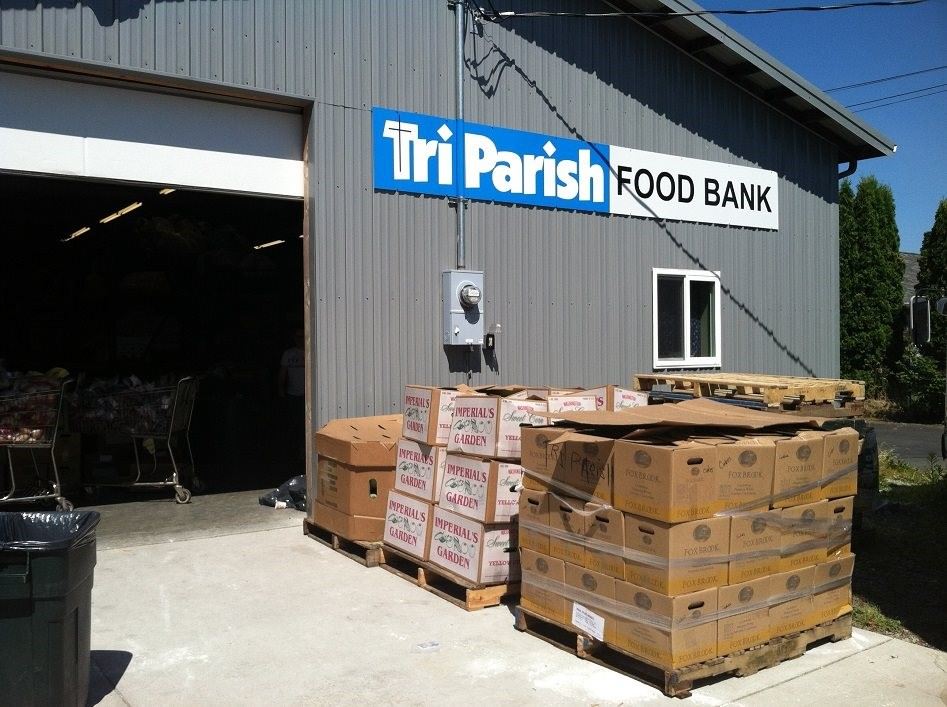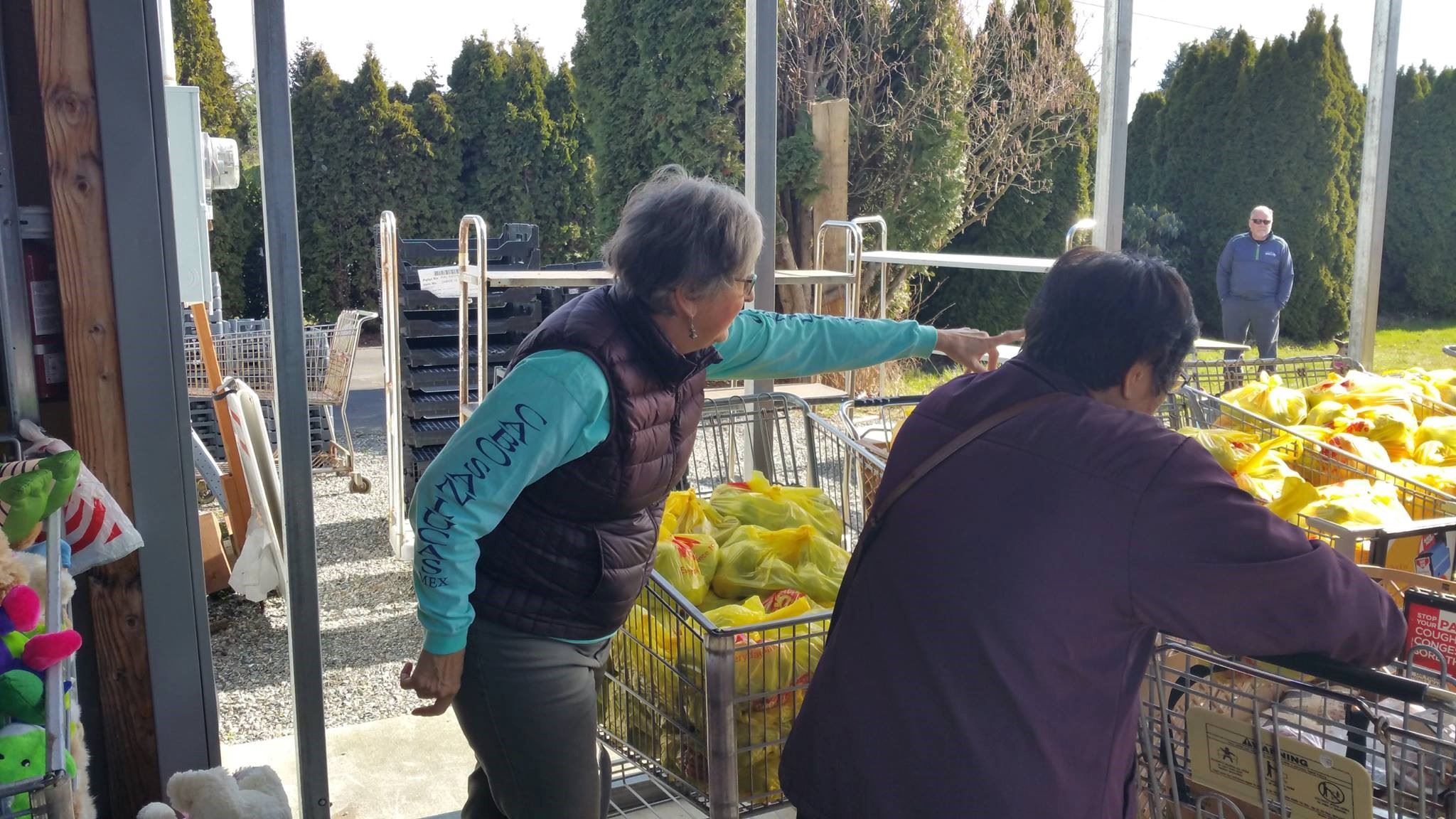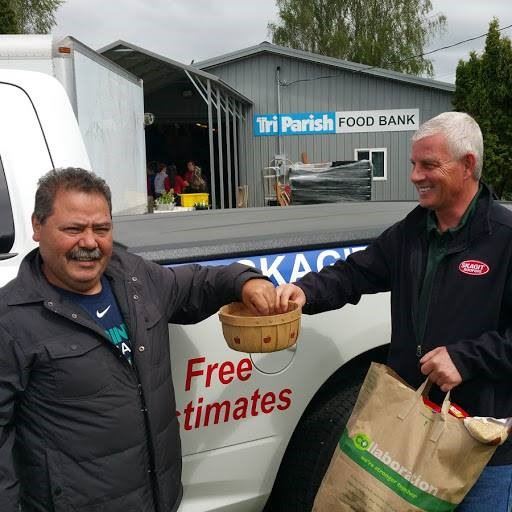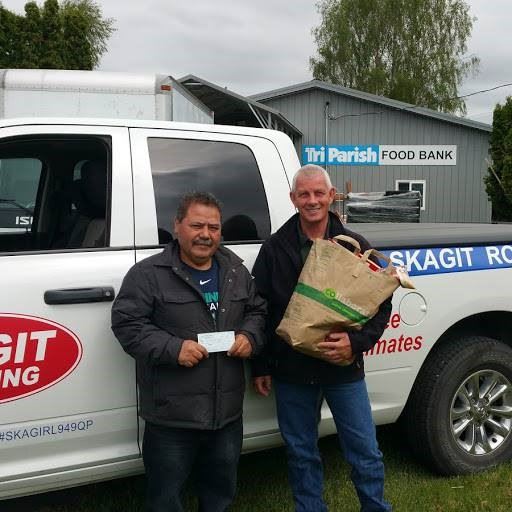 Thank You Facebook Fans! Our Spring Like and Share promotion raised 316 pounds of food for the Tri-Parish Food Bank. We learned from Food Bank Director Jose that he and his crew can leverage the most food needed with a check, so our own "Friendly Estimator" Ty presented Tri-Parish with a symbolic bag of food AND a check for $500.00. Jose also helped us draw a winning name from the folks who liked and shared our page and post creating the 316 engagements. Congratulations to Deb Eaton! You win the Spring Fling $100 Gift Card to Fred Meyers! We will also contact you by messenger.